The Cecence resource centre for press and media.
---
Cecence is on a mission to bring the understanding and benefits of sustainable and lightweight composites to industry, explaining how, when and why to consider composites for competitive advantage.
Press Room
---
The Cecence press team love working with journalists around the world to share compelling, unique stores and help spread the word about the benefits of industrialised lightweight composites.  If you're a member of the media and would like to talk, please get in touch with the appropriate team or send an email to info@cecence.com.
Scroll down to see the links to our full press coverage.
Address
Unit 6 Bunas Business Park
Hollom Down Road
Lopcombe Corner
Salisbury, Hampshire
SP5 1BP
United Kingdom
Click here to download our company overview presentation to learn about Cecence services, products and unique approach to manufacturing practical, innovative composite components for the mass transportation, defence, sports & leisure and space sectors.
Since its inception in 2014, Cecence has been on a mission to help industry realise the benefits of lightweight, sustainable, FST compliant composites at an industrial scale.  The founders brought their extensive experience from Yacht engineering and Formula 1 and transferred their unique approaches to industries with more scale and where weight plays an important factor in gaining competitive advantage.
Their industry renowned ability to deliver practical design for manufacture and the technologies within their manufacturing process that enable efficient production has placed Cecence as a leading composite manufacturing and engineering partner around the world.
Their reputation is consistently recognised by the global composite community as Cecence continue to win awards for innovative design, rapid manufacturing and material development.
Key Facts:
Founders: Humphrey Bunyan, Michael Orange, Samantha Bunyan
Founded: 2014
Location: Unit 4-6 Bunas Business Park, Salisbury, Hants, SP5 1BP, UK
Company Size: SME
2019 – Composites UK Awards
WINNER – "Innovation in Design" for the development of a carbon fibre overhead line cable and support system
2019 – JEC World Innovation Awards
WINNER – "Rapid Manufacture" of a fully composite aerospace seatback
2018 – South Wiltshire Business of the Year
WINNER – "Manufacturing Award" for excellence in production of aerospace components and rapid turnaround from prototype to product
2015 – Modern Railways
WINNER – "Innovation in the environment" award for the concept of a carbon fibre overhead line catenary system
BLOG
Insight, commentary and news for innovative composites
---
Cecence is on a mission to bring the benefits of lightweight, sustainable composites to industry.  Keep up to date with why you should consider composites for innovation.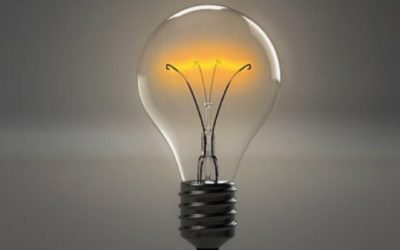 2020 follows on from 2019 in that innovation is still seen as the key to drive fuel burn efficiencies while bringing disruptive concepts to fruition in the name of "enhanced user experience". There is still an industry conundrum – how to save on cost and drive revenue...
read more
The world of composites can be a complex one. Having to navigate the materials, resins and then the production process options can be daunting. However, as we take delivery of our additional hot platen presses, and new CNC trimming equipment, we thought it would be a...
read more
The competitive advantage window is small - get ahead with your composites today!
---
To speak with one of our expert engineers regarding a project or just to ask some simple composite questions - contact us today for a simple chat to unlock composite benefits for your company.